---
---
Packages and prices for webdesign in Bern area
Finding a Web Design agency or Web developer that can bring your ideas to live, but also meet your budget in the same time, can be a real challenge.  You can find a lot of active web design companies and developers (online)  that offer their services in Bern region or in Switzerland. Some offer basic web development service, other full website and design service (including SEO, hosting, domain registration, hosting, maintenance…), for a different prices.
Depend of your needs and budget, you will surely find most appropriate solution for you.
Below you can find our main packages for web design service .
---
A: Starter
Clean & Responsive website
Limited design revision
Up to 5 initial pages
small gallery / services /products
Contact form
. . .
. . .
B: Standard
Attractive & Responsive design
1 design revision
Up to 12 initial pages
Products & Gallery
Various modules
WP CMS
. . .
C: E-Commerce
Attractive & Responsive design
1 design revision
Shopping cart
Product Filtering
Various payment options
Custom modules
CMS
D: Extras
Hosting & Domain
Maintain & Updates
Free support
SEO guide
---
---
Packages and prices from other Web Agencies
Comparison is for 3 main classes of website, Starter , Standard website and E-Commerce, based on requested quote.
---
---
The Terminal8 Web agency
''Terminal8 develops creative web applications and implements them with current web technologies. Our focus is on the design and programming of responsive websites. We also support you in the field of print media''
A: 1'900 Chf / B: 2'900 Chf / C: 7'500 Chf / D: Incl.
Nothing Interactive
''We support you in User Centred Design to optimise the User Experience of your website or web application. We consider the needs of your target audience, develop a solid UX strategy and in doing so identify a sustainable competitive advantage''
A: 1'090 Chf / B: 2'090 Chf / C: 5'500 Chf / D: Incl.
Duotones Digital Agency
'' We design interactions for an excellent user experience, custom websites and apps, create brands & corporate designs and capture expressive photography.''
A: 2'000 Chf / B: 3'000 Chf / C: 8'500 Chf / D: Not Incl.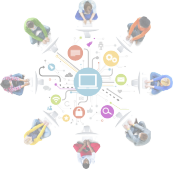 ---
Noord - Webdesign Bern
''Noord is Bern based design agency. Focused on our competences of corporate design, editorial and web design as well as brand conception, we work in an idea-oriented and process-oriented manner.''
A: 1'500 Chf / B: 2'550 Chf / C: 5'500 Chf / D: Not Incl.
id-k communication & design
''Our mission is to make digital and analogue communication more meaningful, more beautiful and more functional. This creates identities. We offer comprehensive consulting, competent brand management, independent design and intermediate implementation.''
A: Not provided / B: Not provided / C: / D: Not Incl..
Maxomedia design
''We believe in communication that works. A creative vision. For us, this means more than advertising. We create branding experiences. With stories that move people. For this, we are even getting the future into the boat.''
A: 1'900 Chf / B: 3'100 Chf / C: 9'500 Chf / D: Incl.
Babylon Web Agency
''Babylon Agency offer full range of webdesign services for most affordable prices in Swiss. Development of any kind of website, logo design, Explainer video, SEO optimization and campaign.. are just some of the services. General prices for webdesign service are: ''
A: 690 Chf / B: 1'090 Chf / C: 2'590 Chf / D: Incl.
find more
WebDesign services in Bern
Reviewed by Babylon Design on .
Rating: 4.93 out of 5