---
---
Web agencies and prices in Zug
There are several active web companies in Zug area offering their services locally or all over the Switzerland.  Some of them offer basic web development services, and others full web design services (including domain, hosting, maintain and SEO). Prices vary from very high to affordable.
Below you can compare prices from several web agencies and developers in Zug and around.
---
---
25thfloor design agency
''We are a small design agency based in Zug, Switzerland, We are specialized in corporate identity, logotype, print, product design, screen, mobile, functional & usable design.''
RECI IT Solutions
''The Reci IT Solutions is a young and dynamic full service agency of train. We look after our customers individually and professionally in web design, web development and IT services.''
Webfotografik
''Attractive and customized responsive webdesign , created with the user-friendly content management system wordpress, complemented by plugins for the individual expansion of your website.''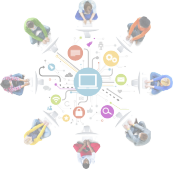 ---
Websitemacher.net
''With our web agency, you will have a reliable partner for web design: With their input our webmasters develop tailor-made websites for companies in Zug''
Webdesign Zug
''My web agency is a one-man company. As a web designer, all offered services are provided by me personally. My company Webagentur Zug offers comprehensive services''
Bolinger Webdesign
''Would you like a new, modern homepage? Webdesign Bolinger will takes care of your request in a professional and effective manner. We fulfill your wishes. Thus, you can focus on your core business.''
---
Main web design packages
Comparison is for 3 main classes of website, Starter , Standard website and E-Commerce, based on requested quote.
You can find more details about website packages below.
---
A: Starter
Clean & Responsive website
Limited design revision
Up to 5 initial pages
small gallery / services /products
Contact form
. . .
. . .
B: Standard
Attractive & Responsive design
1 design revision
Up to 12 initial pages
Products & Gallery
Various modules
WP CMS
. . .
C: E-Commerce
Attractive & Responsive design
1 design revision
Shopping cart
Product Filtering
Various payment options
Custom modules
CMS
D: Extras
Hosting & Domain
Maintain & Updates
Free support
SEO guide
Web Design in Zug
Reviewed by Babylon on .
Rating: 4.9 out of 5